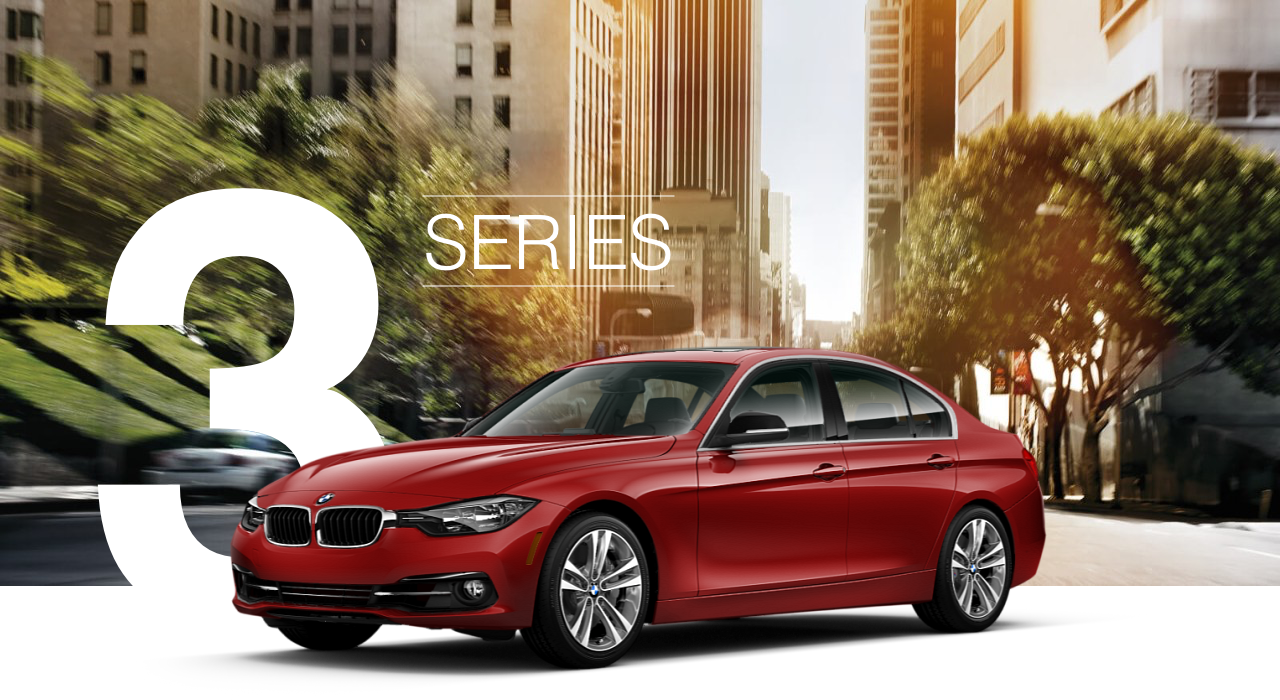 THE ICON LIVES ON.
---
In 1975, BMW sparked a revolution with the 3 Series. And more than 40 years later, it's still the benchmark of the segment it invented. Forever evolving, its style and handling make it the most popular Series in the lineup. Each of its three models-Sedan, Sports Wagon and Gran Turismo-guarantee the ultimate thrills.
LEGENDARY DESIGN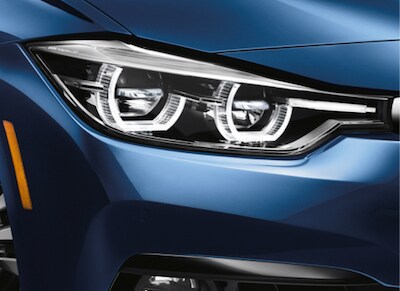 MEET THE HEART AND SOUL OF EVERY BMW.
BMW's design language comes to life in each 3 Series model. From the telltale curve of the Hofmeister kink to the sight of the signature kidney grille rising up in a rearview mirror, every element contributes to the distinct look of the world's first, and most popular, sports sedan.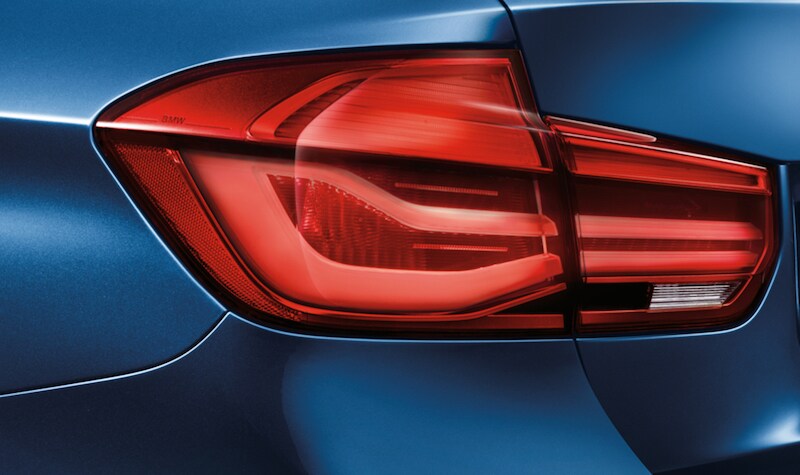 DYNAMIC ENGINEERING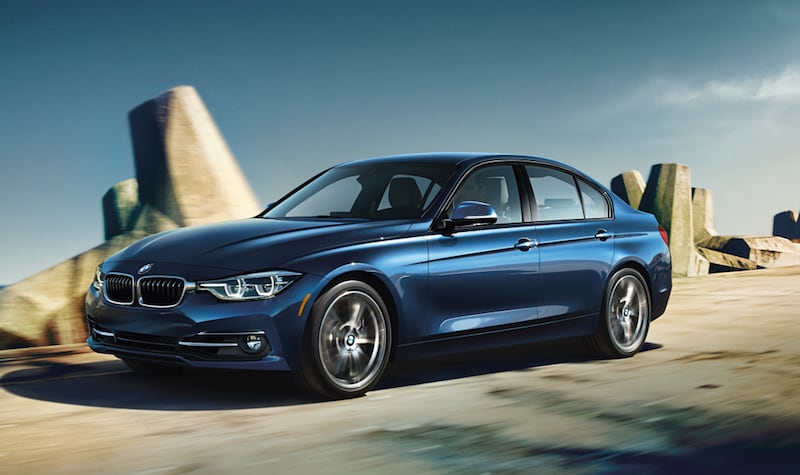 HIGH-PERFORMANCE HERITAGE, EPITOMIZED.
Every evolution of the 3 Series embodies BMW's intelligent approach to engineering. Near-perfect 50/50 weight distribution - an impressive characteristic of every BMW - combined with advanced steering and suspension to ensure its renowned road-hugging handling, while 3201 horses give you more power to enjoy it to the fullest.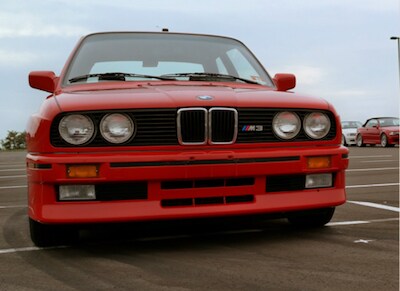 LEADING TECHNOLOGY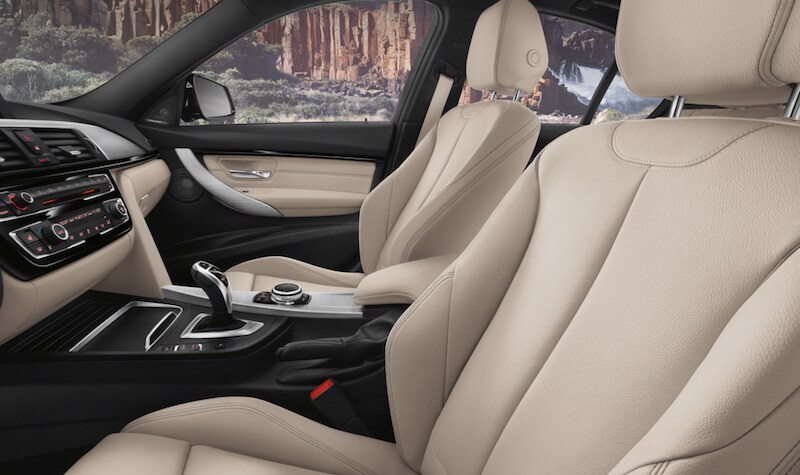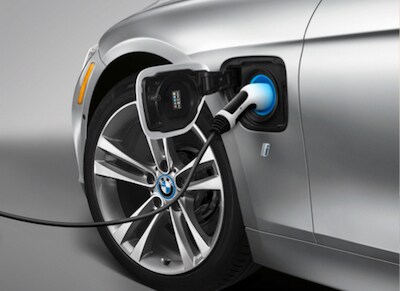 TRANSFORM YOUR DAILY DRIVES.
Impressive innovations like the Head-Up Display help you keep your eyes on the road, while iDrive lets you intuitively control the functions you care most about. BMW iPerformance combines the best of performance and efficiency that results in an exciting, agile driving experience on every commute.

TAILORED FOR YOU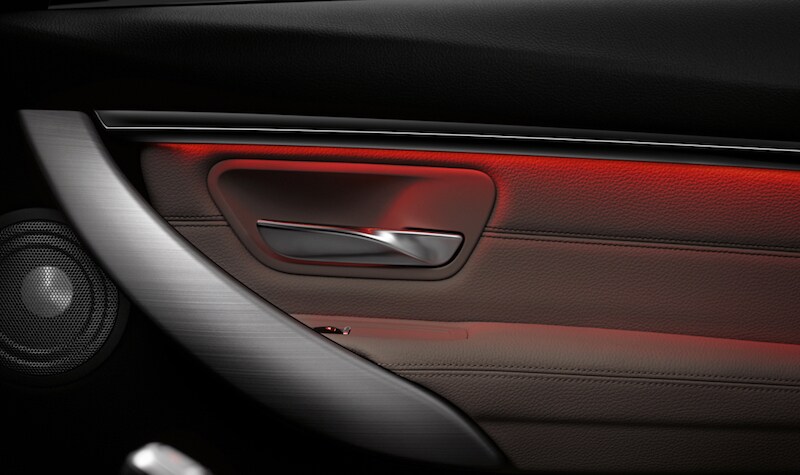 OUR PASSION IS ONLY MATCHED BY YOURS.
As the most beloved vehicle in the lineup, enthusiasts and owners alike have found ways to uniquely express themselves through their 3 Series. Customization options like the Luxury or M Sport packages and wheel, trim, and steering wheel options make it easier than ever for the 3 Series to be distinctively yours.

The 2017 3 Series Sedan
NOT ALL SPORTS SEDANS ARE CREATED EQUAL.
---
Turning a fan base into a following is simply a matter of giving them something to believe in. After more than 40 years of innovation in performance, setting and raising the benchmark since its introduction, the BMW 3 Series Sedan has done just that.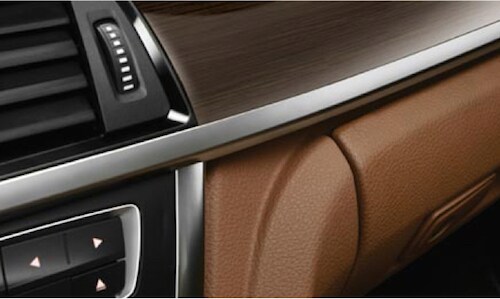 BE SURGICALLY PRECISE.
A suspension system featuring optimized front strut towers, rear damping technology, and an increased number of suspension anchor points gives the 3 Series responsiveness and control. The open road has finally met its match.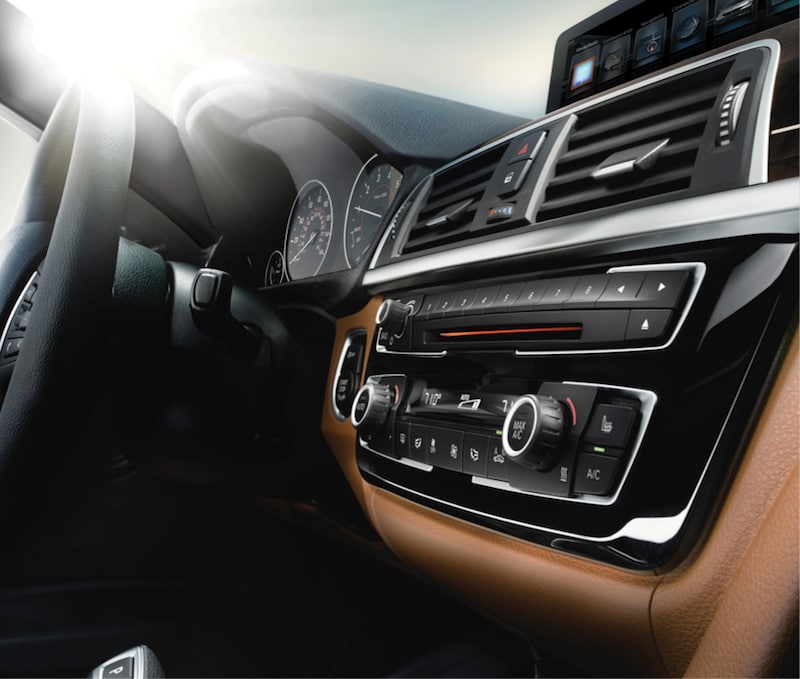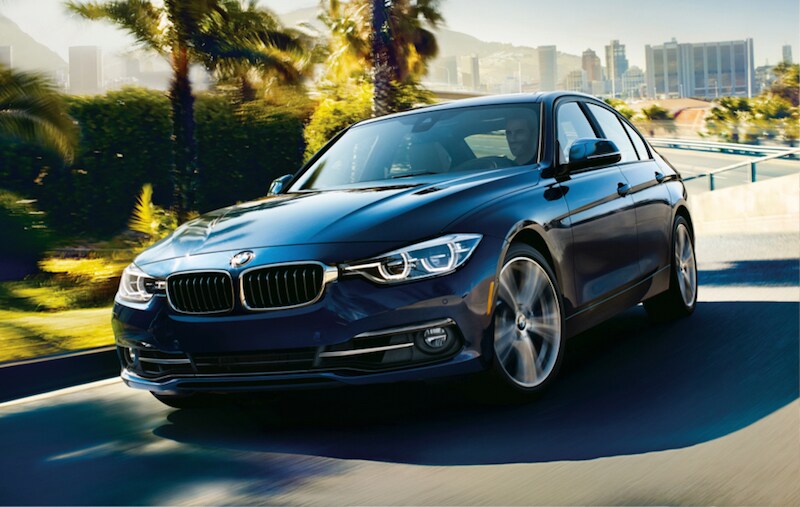 CORNER KING.
Everything about the 3 Series Sedan adds up to true sporting agility. Its near-perfect 50/50 weight distribution gives it a tighter grip on every turn, and its advanced suspension system ensures renowned road-hugging handling. The result is cornering that will make you believe perfection is achievable.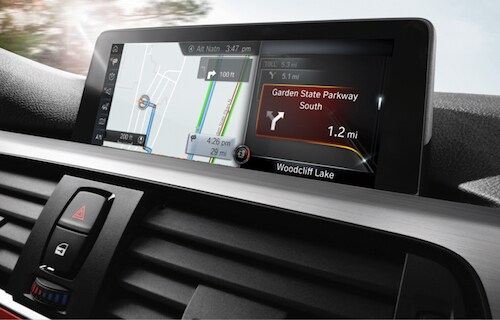 CLOSE IN ON THE OPEN ROAD.
Get the most out of every drive with Advanced Real-Time Traffic Information. It assists you and your 3 Series in steering clear of congestion by offering alternate routes and traffic information, so you arrive on time and enjoy getting there.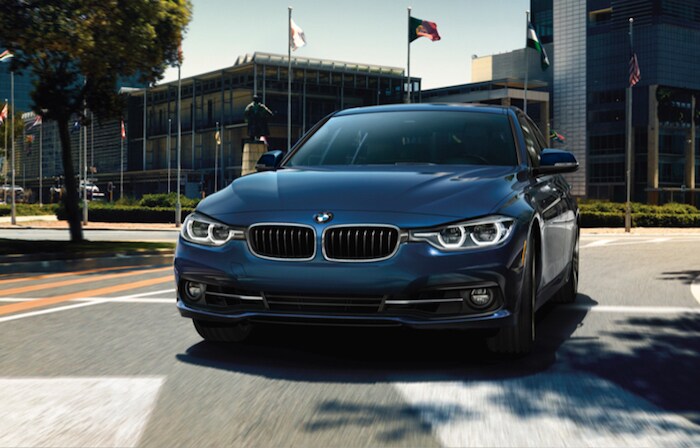 A CAR THAT CALLS AHEAD.
BMW TeleService keeps you in the driver's seat. A group of sensors transmit your vehicle's maintenance status directly to your BMW center, so they can have the parts you need ready-right when you need them.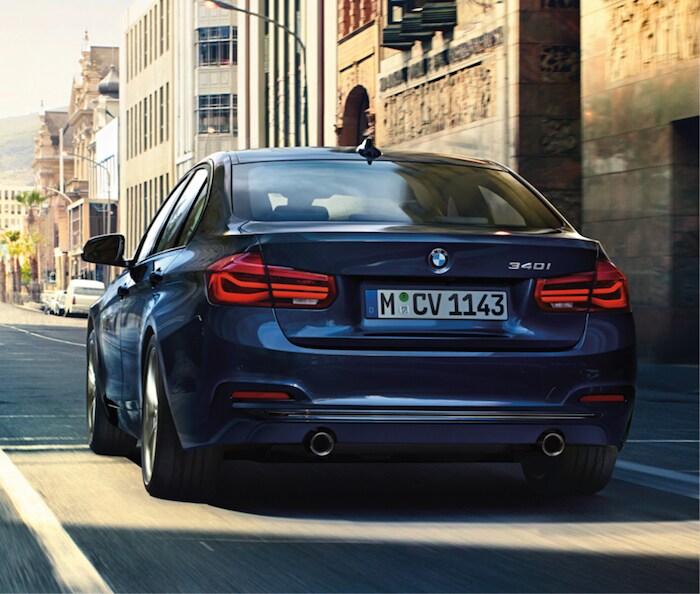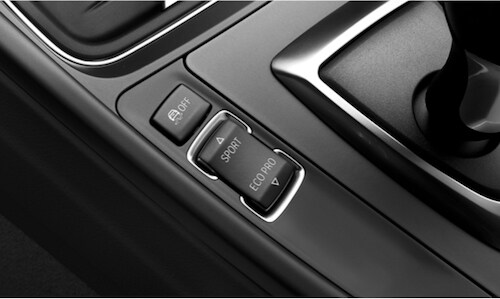 DRIVING IS NOT A SPECTATOR SPORT.
Make every drive more engaging and pleasurable. An enhanced 8-speed STEPTRONIC sport automatic transmission with paddle shifters is now standard, putting you in complete control. And for traditionalists, the 340i is available with 6-speed manual transmission with rev-matching feature that automatically blips the throttle for smoother downshifts.
The 2017 3 Series Gran Turismo
THE LEGEND, REIMAGINED.
---
Keeping in line with BMW tradition, the 3 Series Gran Turismo features the striking looks and pure performance you expect from the iconic 3 Series. But a unique design, incredible spaciousness and the standard, all-weather traction of xDrive, BMW's intelligent all-wheel drive system, makes it that much more alluring.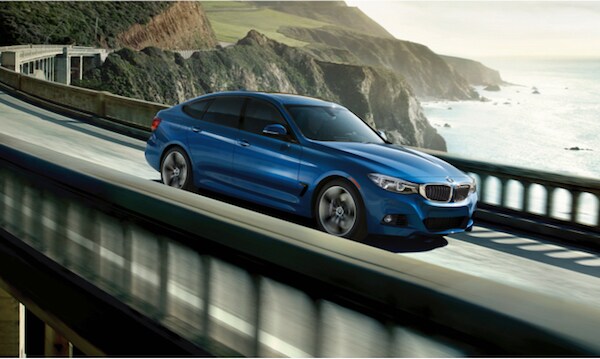 BRING THE OUTSIDE IN.
Take in the scenery with the standard Panoramic Moonroof. Featuring a fully electric slide and lift control, it also includes a wind deflector to keep the wind out and an electric sunshade to keep the cabin cool on even the hottest days.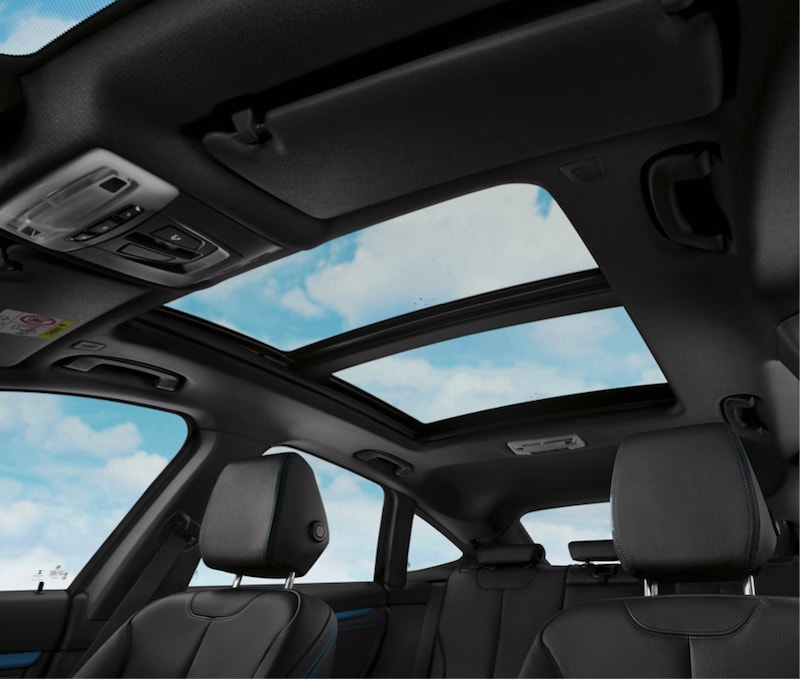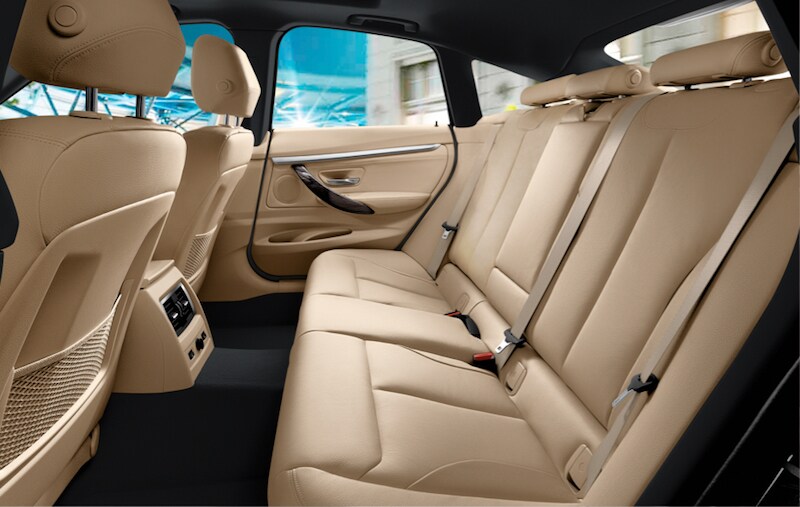 MORE ROOM TO ENJOY THE VIEW.
The longer wheelbase makes trips more comfortable. An elevated driver's seat provides a better view of the road. While backseat passengers benefit from three inches of additional legroom, a 40/20/40 configuration that accommodates cargo without sacrificing comfort, and the option of heated seats.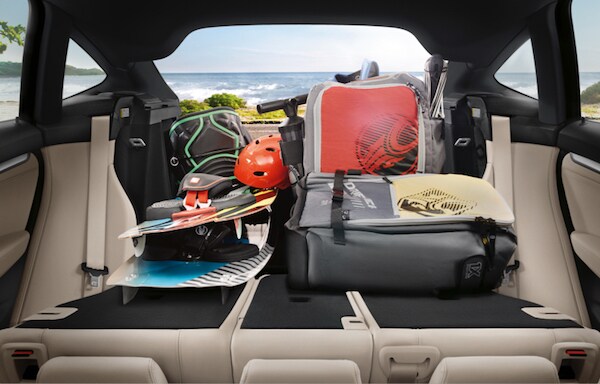 CAVERNOUS ENOUGH FOR YOUR NEEDS.
Trunk capacity is 24.6 cubic feet, transforming to 56.5 cubic feet when the rear seat is folded down. A power tailgate is standard while the Comfort Access Function, included in the 340i, opens and closes the tailgate with a wave of your foot under the bumper.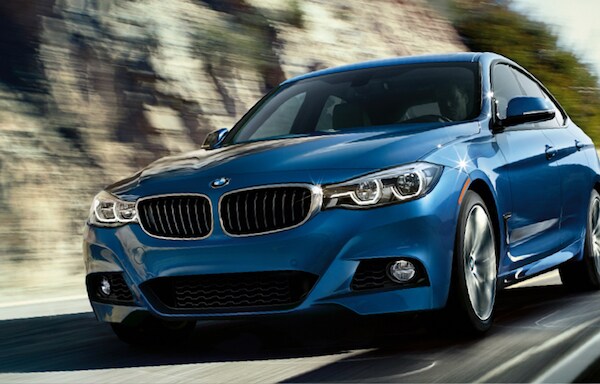 COMMAND THE ROAD WITH CONFIDENCE.
Driver Assistance Plus Package gives you more driving confidence with an advanced suite of services. Side-and-Top View Cameras, Lane Departure Warning, Speed Limit Info, Active Blind Spot Detection, and more to ensure peace of mind.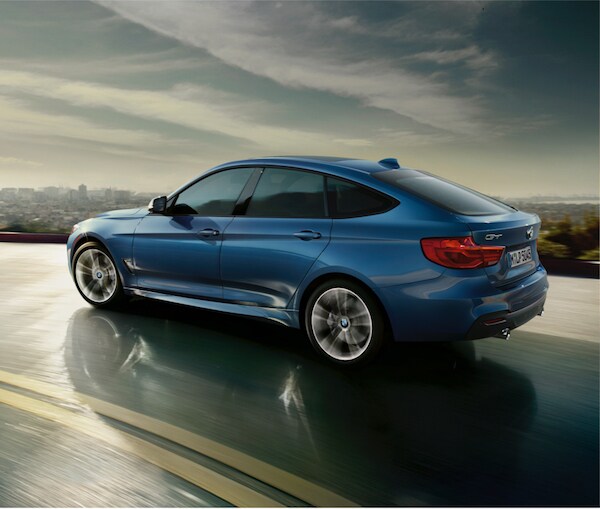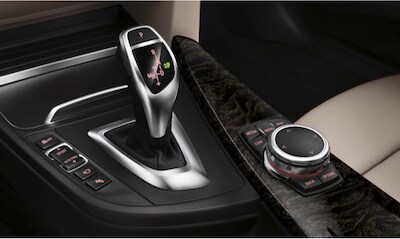 OUTPERFORM ON EIGHT DIFFERENT LEVELS.
The 3 Series Gran Turismo's versatile 8-speed Sport transmission makes for a smooth ride at any speed. The larger gear spread delivers a dual benefit, focusing performance at every level while boosting efficiency.
The 2017 3 Series Sports Wagon
PERFORMANCE FANATIC.
---
It can't be overstated-the BMW 3 Series Sports Wagon has a following that borders on fixation. Incredible comfort and storage space make it ideal for just about anything, and with all the performance of a true BMW, anything includes a thrilling drive.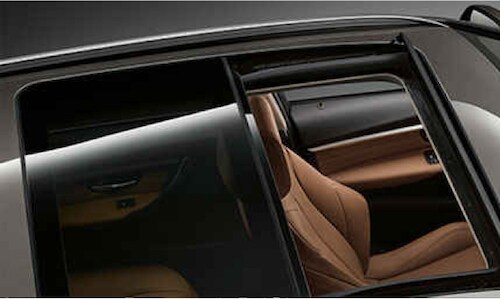 SPORT INSPIRATION, PERFECTLY EXPRESSED.
A Panoramic Moonroof and backseat features. like a fold-down cup holder are only the beginning of this vehicle's focus on comfort. And with optional Dakota Leather and chrome accents, its rich interior makes it hard to forget how it was meant to be driven.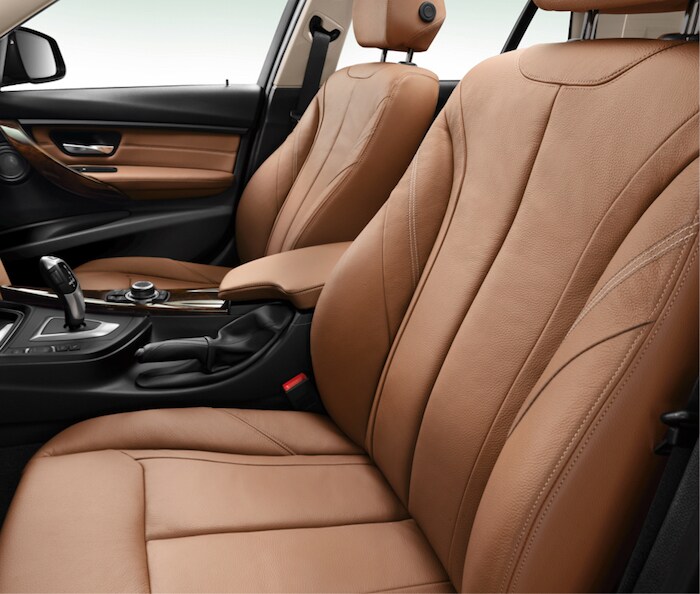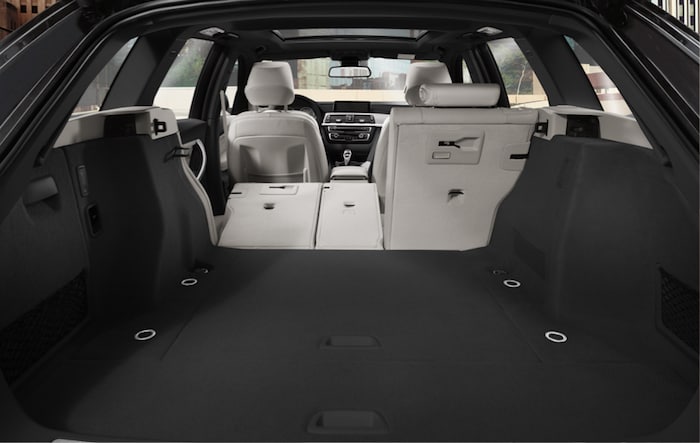 VAST SPACE. DETAIL-ORIENTED STORAGE.
The 3 Series Sports Wagon clocks an incredible 53 cubic feet of storage space. Intuitively placed lashing eyes, tie-downs, mesh storage pouches, and a divided trunk compartment make this one of the most cargo-friendly in the lineup.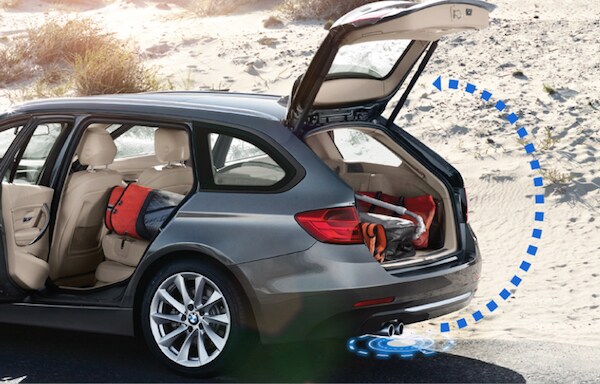 LOOK. NO HANDS.
With Comfort Access, a slight motion of your foot below the rear bumper opens or closes the tailgate-a helpful feature when you have armfuls of bags. The power tailgate can also be opened via remote key for added convenience.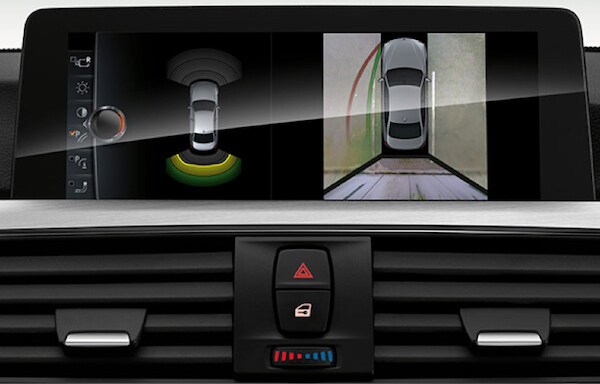 EVERYTHING IN SIGHT.
Surround View gives you an all-around panoramic view of your surroundings on your Control Display, making it easier to see approaching traffic. Along with the top view camera, the road is also monitored by cameras in the side-view mirrors and the front bumper.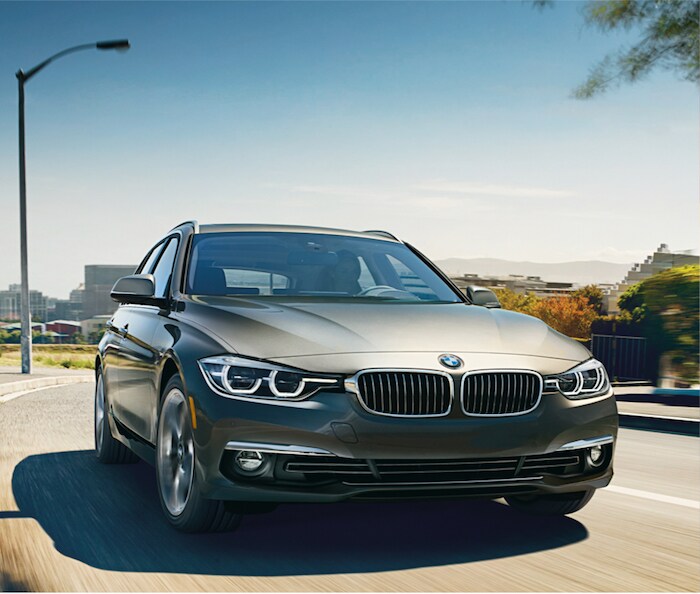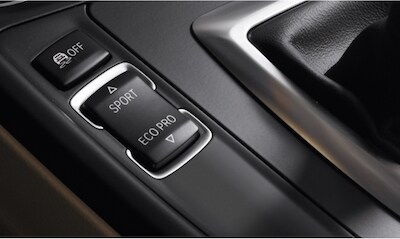 3 WAYS TO CONTROL HOW YOU FEEL THE ROAD.
Driving Dynamics Control lets you fine-tune every aspect of your ride at the push of a button. Choose from SPORT and SPORT+, or COMFORT to adjust your engine-throttle response, shift characteristics, power-steering assist and traction control, or switch to ECO PRO Mode to encourage more efficient driving.
POWERFUL ENGINES
THE HEART OF EVERY 3 SERIES.
320i
The highly efficient yet still powerful 180-hp inline 4-cylinder TwinPower Turbo engine generates 200 lb-ft of torque at just 1250 rpm and continues all the way up to 4500 rpm. Incorporating BMW's award-winning High Precision Direct Injection and Valvetronic technologies, its smooth performance is equaled by spectacular fuel efficiency, taking you further on every gallon of gas.
Available in: 320i Sedan, 320i xDrive Sedan
330i
BMW's mighty inline 4-cylinder TwinPower Turbo. Displacing just 2.0 liters, this 248-hp marvel generates 258 lb-ft of torque at just 1450 rpm, for potent thrust that kicks in right from the start and continues all the way up to 4800 rpm. Lightweight and smooth-running, it incorporates BMW's award-winning High Precision Direct Injection, Valvetronic and Double-VANOS technologies.
Available in: 330i Sedan, 330i xDrive Sedan, 330i xDrive Sports Wagon
330e
BMW's award-winning 2.0 liter 4-cylinder engine works with a lithium-ion powered electric motor to deliver a combined output of 248 hp and 310 lb-ft of torque that propels the 330e from 0-60 mph in 5.9 seconds. This combination of electric and gas engine enables the new BMW 330e to reach a top speed of 140 mph and attain an efficient EPA estimated 71 MPGe.
Available in: 330e iPerformance, 330i xDrive Gran Turismo
340i
Generating 320 hp and 330 lb-ft of torque, the 340i was the first model in the BMW line-up to be powered by the lightweight, all-aluminum inline 6-cylinder engine from the EfficientDynamics family. With TwinPower technology and innovative features like High Precision Injection and Double-VANOS, the 340i is capable of achieving 0 - 60 mph in as fast as 4.6 seconds in the xDrive model.
Available in: 340i Sedan, 340i xDrive Sedan, 340i xDrive Gran Turismo
328d
The 328d features BMW's 2.0-liter TwinPower Turbo Diesel 4-cylinder engine that produces 180 horsepower and 280 lb-ft of torque, available from 1,750 rpm. Its 8-speed automatic transmission makes going 0 - 60 mph in just over seven seconds routine.
Available in: 328d Sedan, 328d xDrive Sedan, 328d xDrive Sports Wagon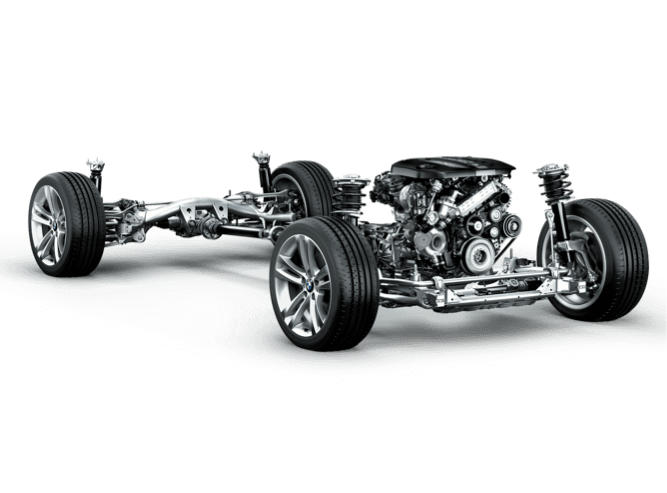 An Intelligent Chassis.
---
xDrive, BMW's Intelligent All-Wheel Drive System: Working in tandem with Dynamic Stability Control, BMW's xDrive all-wheel drive system monitors the road's conditions. Once it senses excess slip, it smartly sends power to the wheel with the surest footing, improving traction and delivering neutral, responsive handling.
Adaptive M Suspension: Rear damper technology and front struts with five-bolt upper anchor points adapt to your driving style and ever-changing road conditions, creating an ideal chassis, and providing you with increased handling capabilities and more dynamic driver feedback. And the even sportier Adaptive M Suspension, available in the M Sport and Track Handling Packages, allows you to adjust to whichever suspension style is most attractive to you, from more comfortable to more dynamic.
Variable Sport Steering The 3 Series includes upgraded Electric Sport Steering, for an even more dynamic and responsive driving experience. Available with the Track Handling Package, Variable Sport Steering adjusts continuously based on steering angle to offer more comfort during tight maneuvers (such as parking). Both are paired with Dynamic Stability Control, the nucleus of the improved chassis, to provide more agility on winding roads and tough surfaces, and more stability at higher speeds.
Ready to Test Drive a 2017 3 Series?