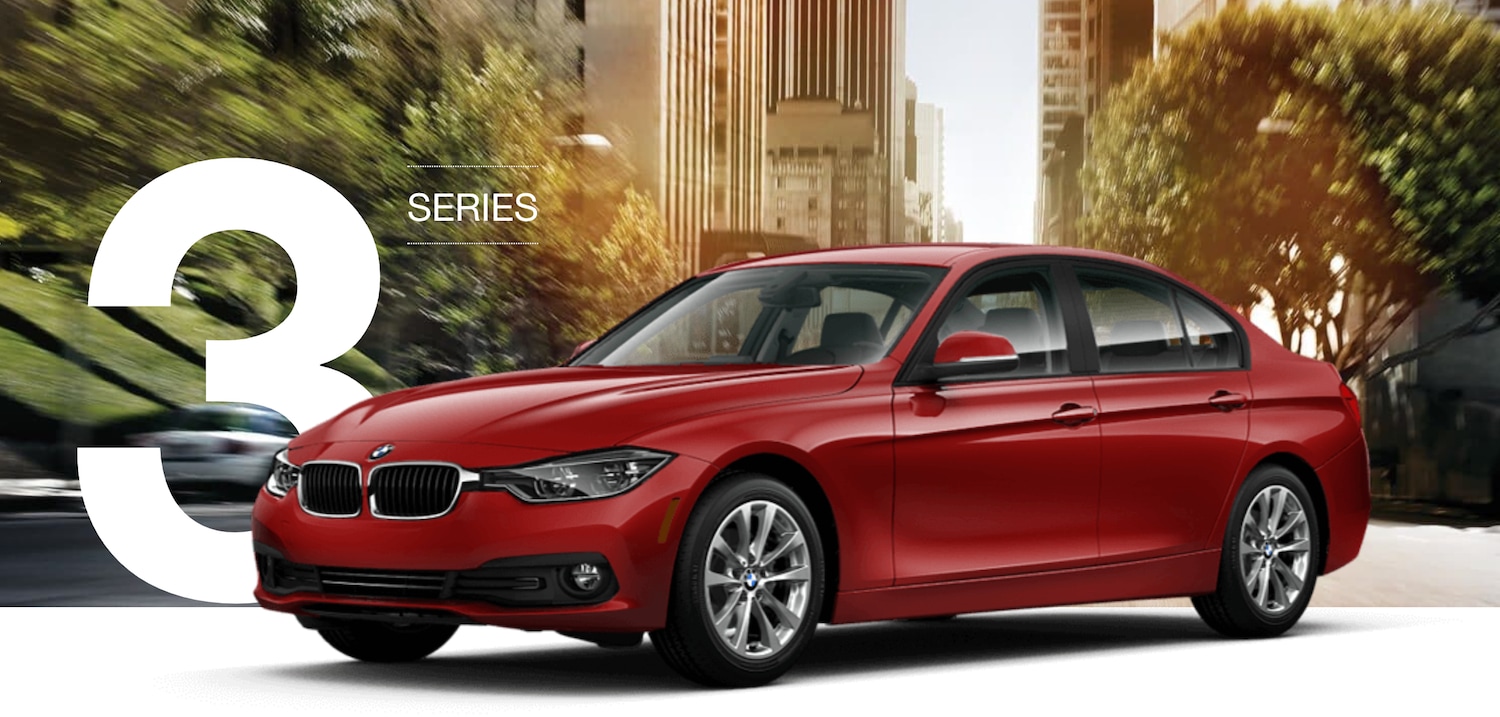 The 2018 BMW 3 Series
The icon lives on.
The 1975 debut of the BMW 3 Series was more than a revelation - it was a revolution. And after more than 40 years of constant refinement and evolution, it's still the benchmark of its segment. The style and handling of the Sedan, Sports Wagon, and Gran Turismo make the 3 Series the most popular BMW Series of all time.
Legendary Design

THE ORIGINAL, UNTOUCHABLE 3 SERIES.
How do you define the distinctive look of a revolutionary? It's in the telltale curve of the Hofmeister kink, the signature kidney grille, the unmistakable grace and power in the lines of every 3 Series body style. No wonder it's iconic - the BMW design language evolved from the world's first, and most popular, sports sedan.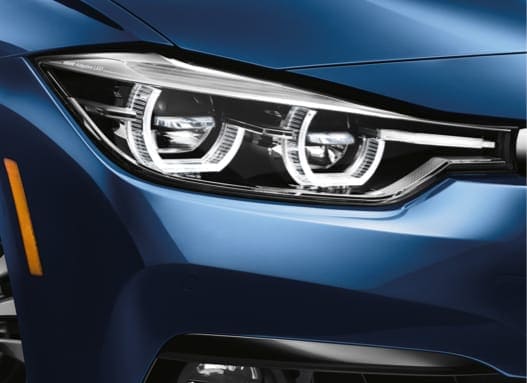 Dynamic Engineering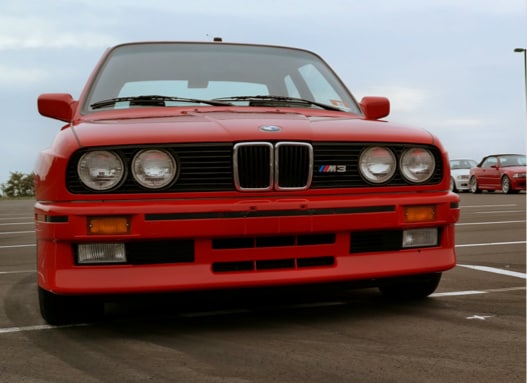 HIGH-PERFORMANCE HERITAGE.
Intelligent engineering is expressed in very evolution of the 3 Series. Near-perfect 50/50 weight distribution - an impressive characteristic of every BMW - combine with advanced steering and suspension for renowned, road-hugging handling, while 320 horses1 give you the power to enjoy it to the fullest.

Leading Technology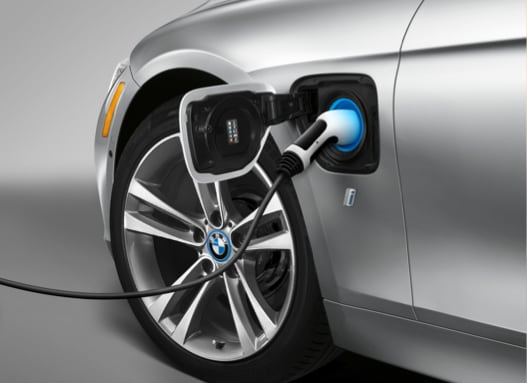 TRANSFORM THE DAILY DRIVE.
Impressive innovations like the Full Color Head-Up Display help you keep your eyes on the road, while iDrive lets you intuitively control your favorite functions. And energy-efficient BMW iPerformance technology makes every commute an exciting, agile driving experience.

Tailored for you

UNMATCHABLY UNIQUE.
It's one of the most recognizable BMWs in the world - yet every 3 Series is as unique as its owner. Customization options from exterior highlights to interior finishings, performance enhancements to luxurious leathers, let you express yourself to your heart's content.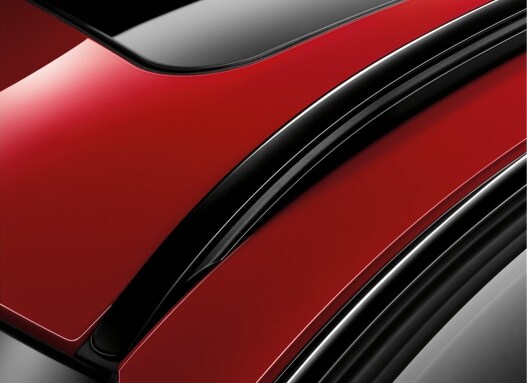 Body Styles
Sedan
---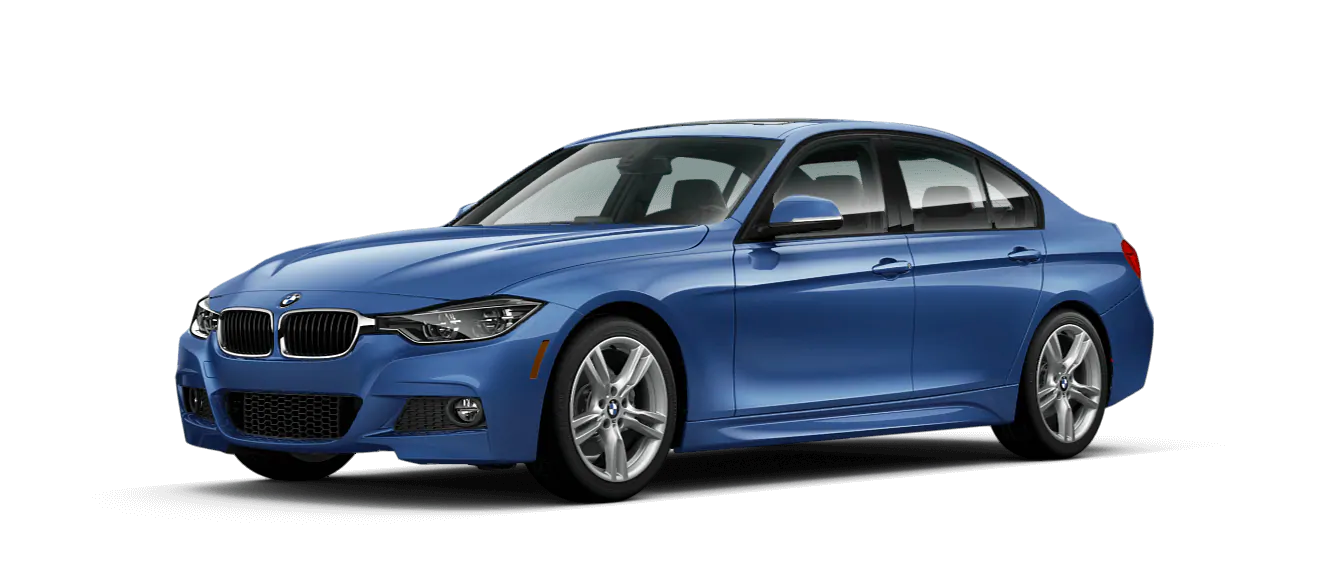 The sports sedan all others aspire to be.
As the vehicle that invented the sports sedan segment, the 3 Series Sedan is the heart and soul of the BMW lineup.
4.6
0-60 MPH IN AS QUICK AS 4.6 SECONDS
50/50
NEAR-PERFECT WEIGHT DISTRIBUTION
Sports Wagon
---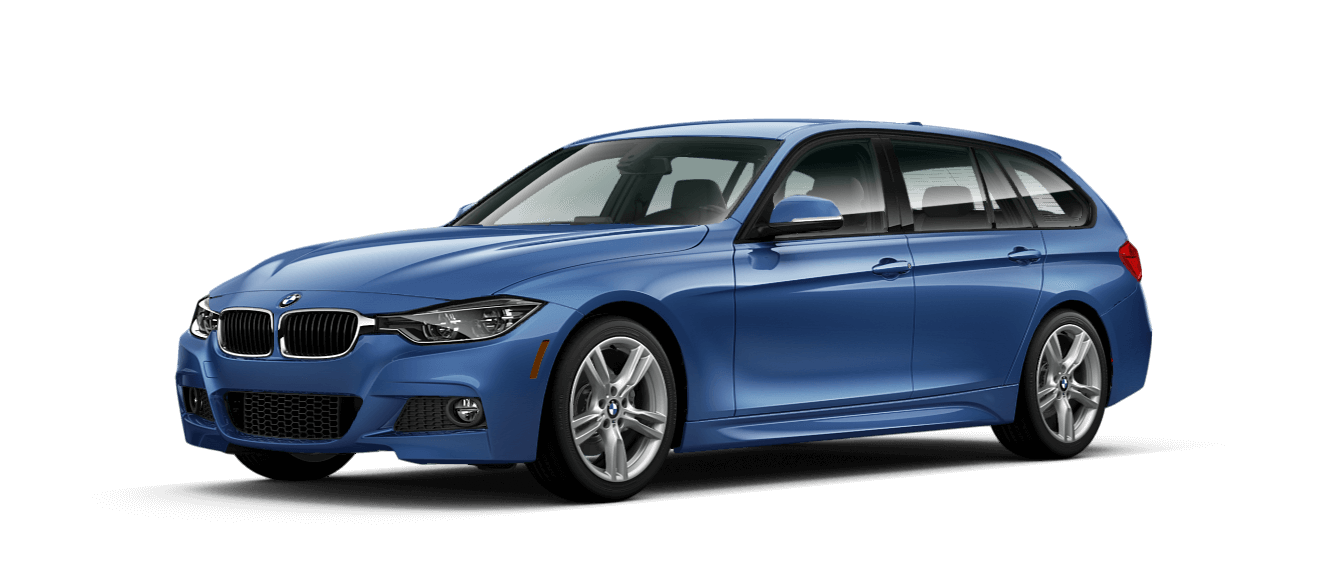 Utility has never looked so good.
The 3 Series Sports Wagon combines ample room with the sleek design and sporty, responsive handling you expect from a BMW.
Gran Turismo
---
The new face of a legend.
With striking looks and a spacious interior, the new 3 Series Gran Turismo fuses an elegant coupe-like shape with extraordinary amounts of space.
56.8
CUBIC FEET OF STORAGE